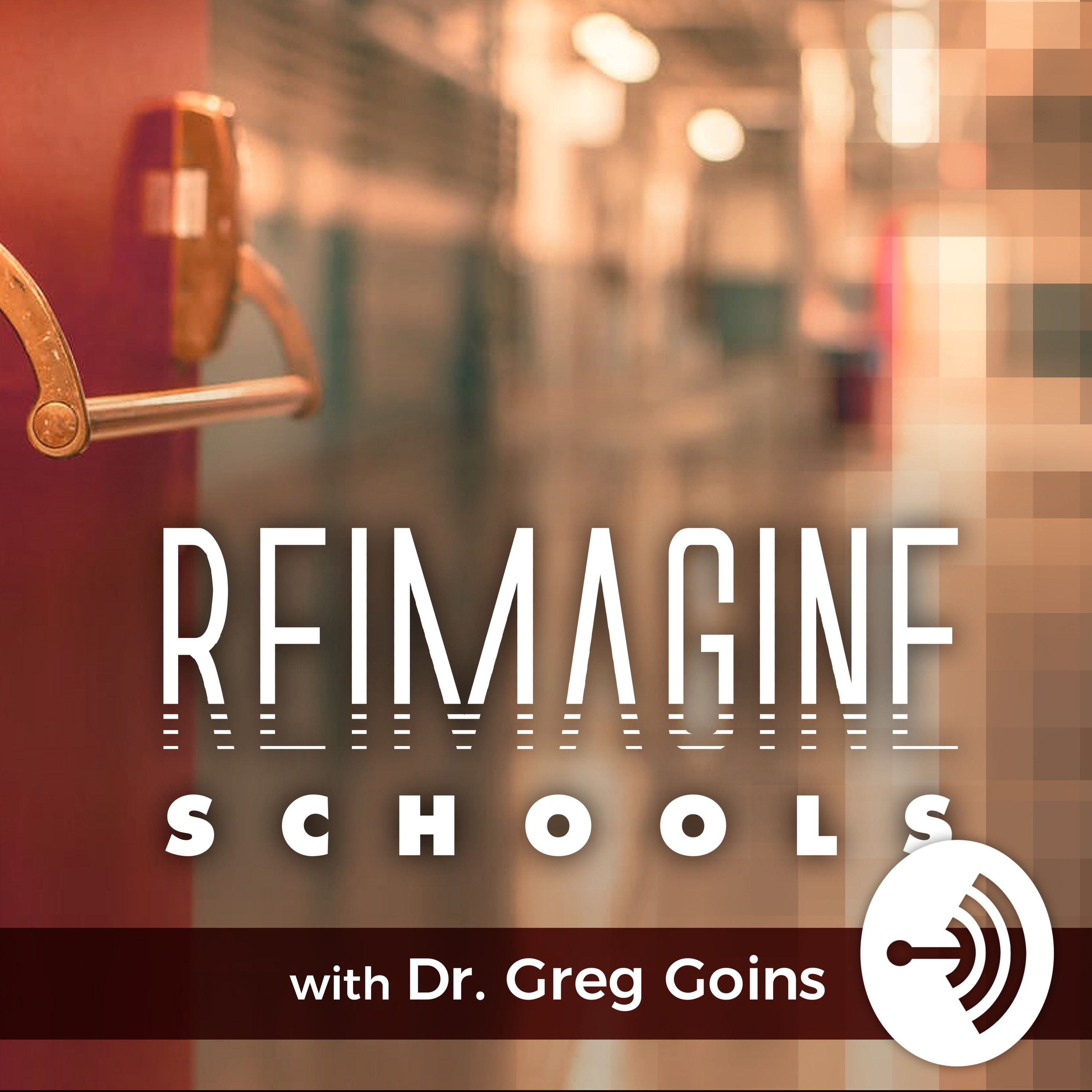 Techquity with Ken Shelton
In this episode, former teacher and internationally-acclaimed keynote speaker Ken Shelton reflects on life lessons growing up during the peak of gang violence in Los Angeles and how his own journey from Division I athlete to classroom teacher helped shape his passion for equity in our schools. Shelton, a strong advocate for "techquity" in education, also talks about the importance of creating student opportunities that are both culturally responsive and culturally relevant to support the development of essential skills in K-12 classrooms. Finally, Shelton closes by talking about how shifting daily vocabulary about kids from "at-risk" to "vulnerable" can be an important first step to moving away from a deficit-model that will ultimately create better conditions for student success. Twitter: k_shelton. Website: www.kennethshelton.net. www.educatalyst.com.
Sign Up Here for the Reimagine Schools Newsletter.
About Dr. Greg Goins
As the Founder/Host of the Reimagine Schools Podcast, Dr. Greg Goins has emerged as one of the nation's leading voices on visionary leadership and the path to transforming our schools. He currently serves as the Director of the Educational Leadership Program at Georgetown College (KY) and previously spent 15 years as a school district superintendent in Illinois. Dr. Goins is a passionate keynote speaker and is available to speak at your next education conference or school PD day. To book Dr. Goins, please send inquiries to [email protected] Twitter: @DrGregGoins. Website: reimagineschools.net.
Become A Supporter: You can now help keep the conversation going by supporting the Reimagine Schools Podcast with a small monthly donation to help sustain future episodes. Thanks for your support! anchor.fm/greg-goins/support
--- Support this podcast: https://anchor.fm/greg-goins/support