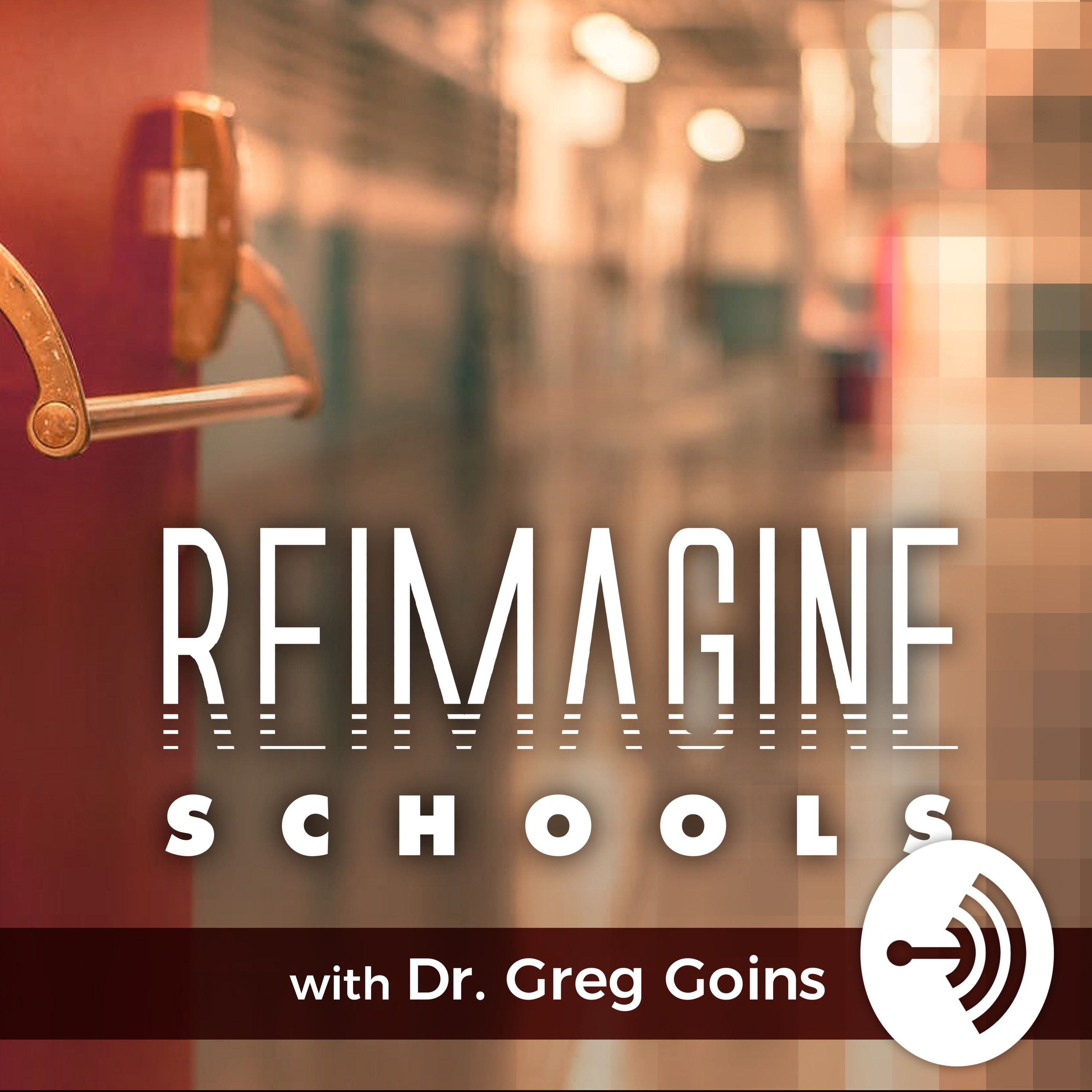 Systems Design with Dr. Robert Dillon
In this episode, Dr. Robert Dillon, a popular speaker, consultant and co-author of numerous books on learning space and systems design, reflects on his career as a teacher, principal and Director of Innovation as he prepares for retirement at the end of the 2019-20 school year. As the co-author of The Space: A Guide for Educators and Redesigning Learning Spaces, Dillon is an advocate for student-centered classrooms that makes learning "sticky" for kids through daily opportunities to "discuss, collaborate and analyze" in spaces designed for modern learning.. He also shares insights on how flexible seating is an entry point to changing classrooms and why countries such as Australia and New Zealand have embraced natural light, color, sound and more open spaces to empower kids to take ownership of their learning. Twitter: @drrobertdillon. Website: www.drrobertdillon.com.
About Dr. Greg Goins,
As the Founder/Host of the Reimagine Schools Podcast, Dr. Greg Goins has emerged as one of the nation's leading voices on visionary leadership and the path to transforming our schools. He currently serves as the Director of the Educational Leadership Program at Georgetown College (KY) and previously spent 15 years as a school district superintendent in Illinois. Dr. Goins is a passionate keynote speaker and is available to speak at your next education conference or school PD day. To book Dr. Goins, please send inquiries to [email protected] Twitter: @DrGregGoins. Website: reimagineschools.net.
Become A Supporter: You can now help keep the conversation going by supporting the Reimagine Schools Podcast with a small monthly donation to help sustain future episodes. Thanks for your support! anchor.fm/greg-goins/support
--- Support this podcast: https://anchor.fm/greg-goins/support