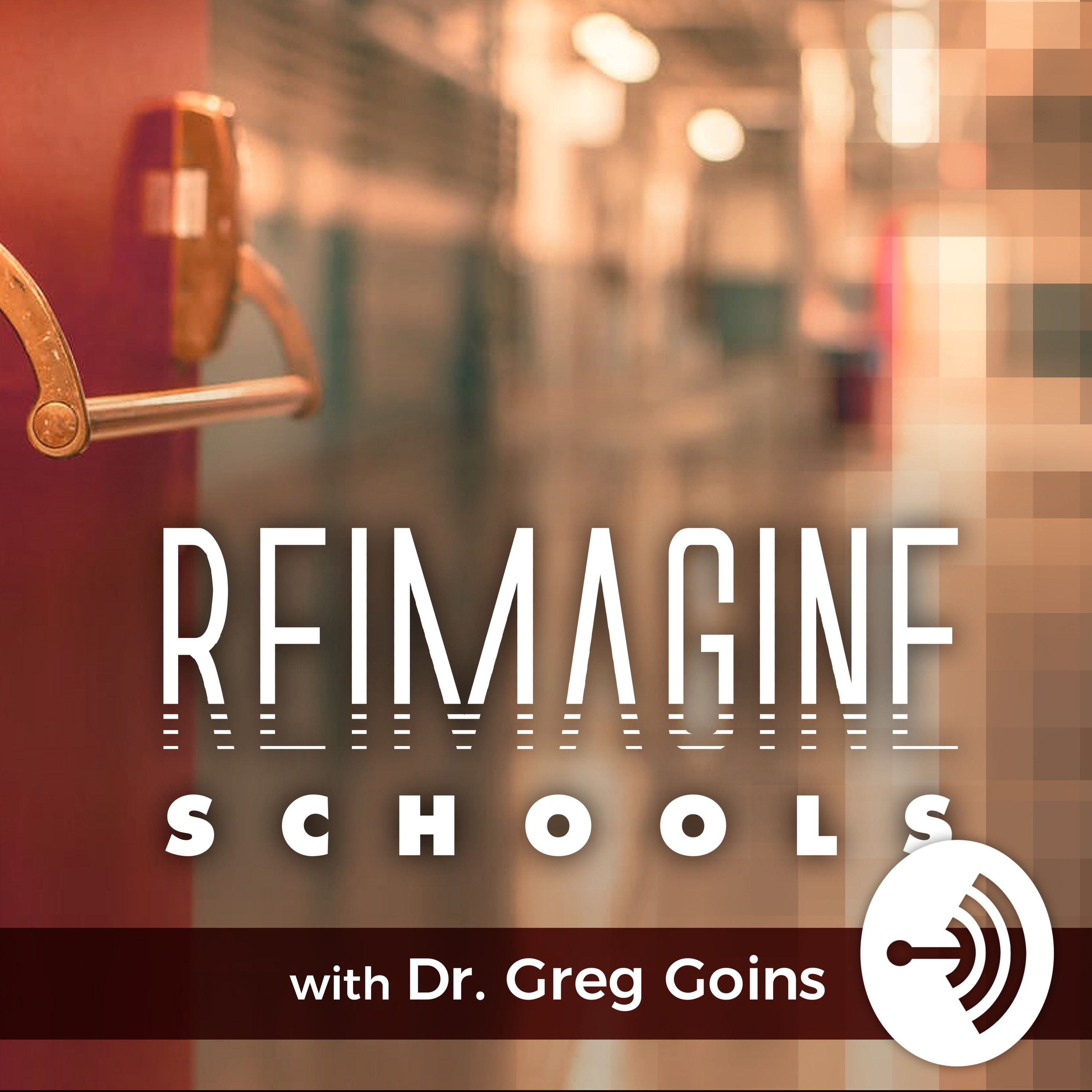 Shifting Pedagogy with Jennifer Gonzalez
In this episode, Jennifer Gonzalez, author and founder of the popular Cult of Pedagogy blog and podcast, shares insights on how to make big pedagogical shifts that will help teachers crush it in the classroom. Gonzalez, a National Board Certified Teacher, advocates for a Backward design approach by setting learning goals first, followed by inserting technology tools that are chosen by students to best meet their individual needs. Finally, Gonzalez discusses the importance of Digital Mind Mapping as a means to organize information visually so teachers can become more equipped at choosing digital tools to meet specific learning outcomes. Twitter: @cultofpedagogy. Website: www.cultofpedagogy.com.
Sign Up Here for the Reimagine Schools Newsletter.
About Dr. Greg Goins
As the Founder/Host of the Reimagine Schools Podcast, Dr. Greg Goins has emerged as one of the nation's leading voices on visionary leadership and the path to transforming our schools. He currently serves as the Director of the Educational Leadership Program at Georgetown College (KY) and previously spent 15 years as a school district superintendent in Illinois. Dr. Goins is a passionate keynote speaker and is available to speak at your next education conference or school PD day. To book Dr. Goins, please send inquiries to [email protected] Twitter: @DrGregGoins. Website: reimagineschools.net.
Become A Supporter: You can now help keep the conversation going by supporting the Reimagine Schools Podcast with a small monthly donation to help sustain future episodes. Thanks for your support! anchor.fm/greg-goins/support
--- Support this podcast: https://anchor.fm/greg-goins/support