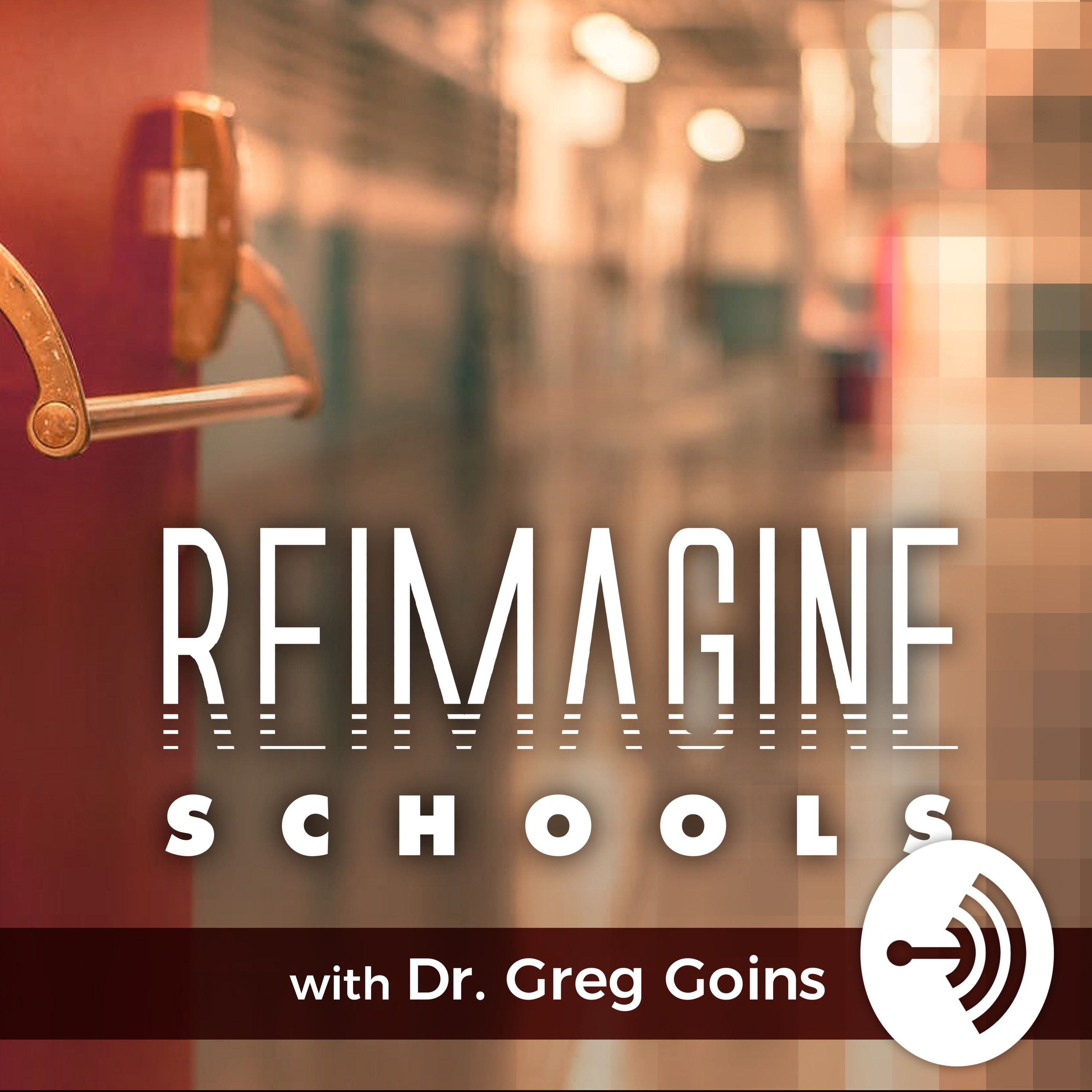 Positive Leadership with Glenn Robbins
In this episode, New Jersey school superintendent Glenn Robbins talks about his experience in providing positive leadership during the COVID-19 pandemic that has closed schools from coast to coast for the remainder of the 2019-20 school year. As a former National Digital Principal of the Year, Robbins also shares his approach to connecting with his school and community stakeholders through Facebook Live and how he's been able to bring in many of the nation's most inspirational speakers via Zoom video to provide uplifting messages of hope and reassurance during difficult times in our schools. Finally, Robbins talks about some of the struggles his district has faced with remote learning strategies and how working collaboratively with teachers and parents in his district has created new opportunities for innovation and problem solving. Twitter: @Glennr1809.
About Dr. Greg Goins
As the Founder/Host of the Reimagine Schools Podcast, Dr. Greg Goins has emerged as one of the nation's leading voices on visionary leadership and the path to transforming our schools. He currently serves as the Director of the Educational Leadership Program at Georgetown College (KY) and previously spent 15 years as a school district superintendent in Illinois. Dr. Goins is a passionate keynote speaker and is available to speak at your next education conference or school PD day. To book Dr. Goins, please send inquiries to [email protected] Twitter: @DrGregGoins. Website: reimagineschools.net.
Become A Supporter: You can now help keep the conversation going by supporting the Reimagine Schools Podcast with a small monthly donation to help sustain future episodes. Thanks for your support! anchor.fm/greg-goins/support
--- Support this podcast: https://anchor.fm/greg-goins/support