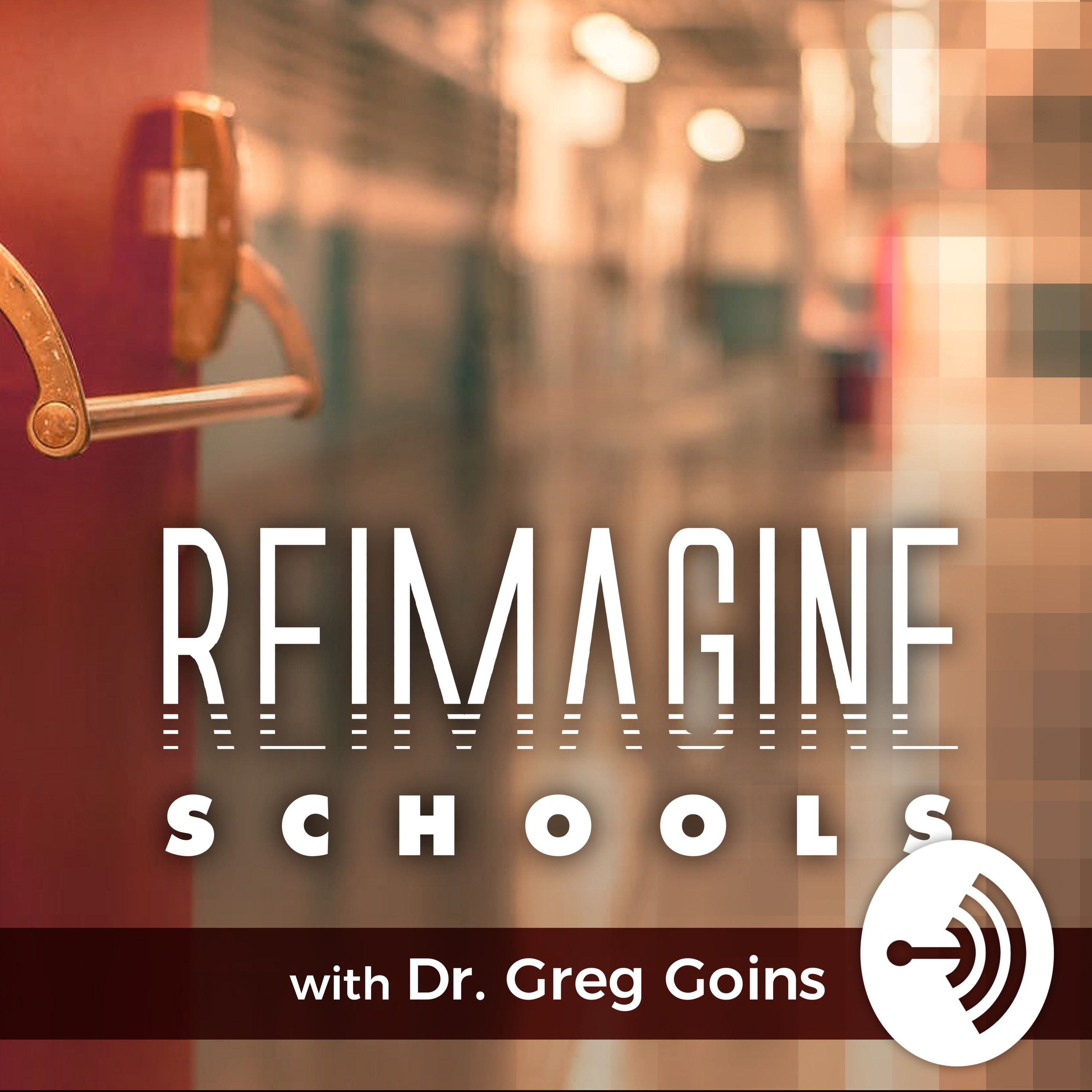 Hacking PBL with Ross Cooper
In this episode, Ross Cooper, a school administrator and co-author of Hacking Project Based Learning: 10 Easy Steps to PBL and Inquiry in the Classroom with Erin Murphy, talks about how passion and autonomy can lead to amazing results in the PBL classroom. He also reflects on how basic projects might serve as an entry point to PBL implementation, and why having some well-defined school goals and strategies can provide greater feedback and collaboration among teachers and students within PBL teaching models. Finally, Cooper offers some advice on how to get started with PBL and explains the difference between assessment and grading within project-based instruction. Twitter: @RossCoops31. Website: www.rosscoops31.com. www.pblworks.org.
About Dr. Greg Goins,
As the Founder/Host of the Reimagine Schools Podcast, Dr. Greg Goins has emerged as one of the nation's leading voices on visionary leadership and the path to transforming our schools. He currently serves as the Director of the Educational Leadership Program at Georgetown College (KY) and previously spent 15 years as a school district superintendent in Illinois. Dr. Goins is a passionate keynote speaker and is available to speak at your next education conference or school PD day. To book Dr. Goins, please send inquiries to [email protected] Twitter: @DrGregGoins. Website: reimagineschools.net.
Become A Supporter: You can now help keep the conversation going by supporting the Reimagine Schools Podcast with a small monthly donation to help sustain future episodes. Thanks for your support! anchor.fm/greg-goins/support
--- Support this podcast: https://anchor.fm/greg-goins/support