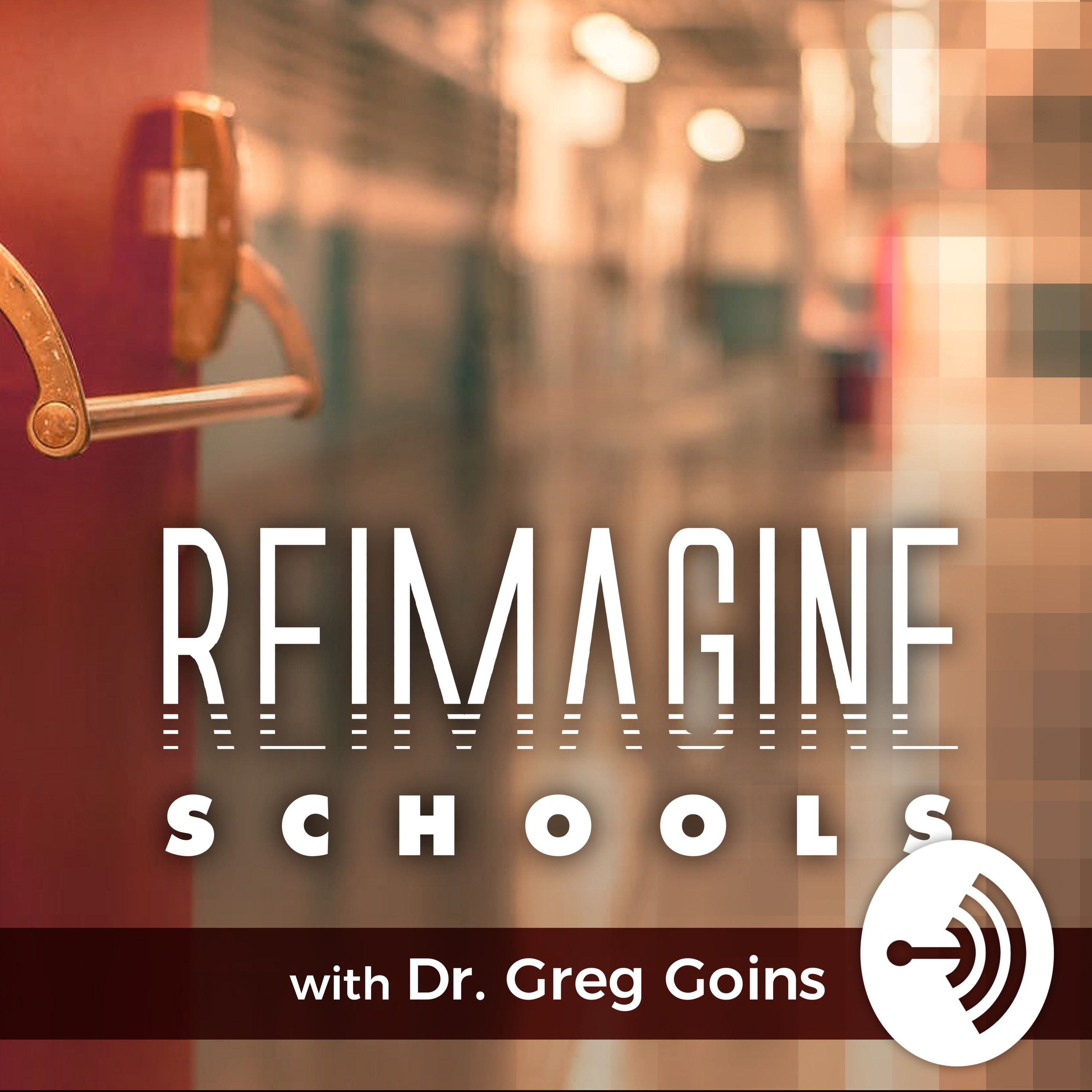 Gen Z Unfiltered with Dr. Tim Elmore
In this episode, best-selling author and international speaker, Dr. Tim Elmore shares insights from his book, Generation Z Unfiltered: Facing Nine Hidden Challenges of the Most Anxious Population, and explains why today's students are the most social, most empowered, and the most anxious youth population in human history. Elmore, founder and CEO of Growing Leaders, an Atlanta-based non-profit organization that develops emerging leaders, also reflects on his time working alongside leadership guru John C. Maxwell and how teaching needs to look different in 21st century classrooms, empowering kids to make decisions and take ownership for their own actions. Finally, Elmore talks about the urgency to teach essential skills to prepare kids for a future of work in a skills-based "gig" economy. Twitter: @TimElmore. Website: www.growingleaders.com.
About Dr. Greg Goins
As the Founder/Host of the Reimagine Schools Podcast, Dr. Greg Goins has emerged as one of the nation's leading voices on visionary leadership and the path to transforming our schools. He currently serves as the Director of the Educational Leadership Program at Georgetown College (KY) and previously spent 15 years as a school district superintendent in Illinois. Dr. Goins is a passionate keynote speaker and is available to speak at your next education conference or school PD day. To book Dr. Goins, please send inquiries to [email protected] Twitter: @DrGregGoins. Website: reimagineschools.net.
Become A Supporter: You can now help keep the conversation going by supporting the Reimagine Schools Podcast with a small monthly donation to help sustain future episodes. Thanks for your support! anchor.fm/greg-goins/support
--- Support this podcast: https://anchor.fm/greg-goins/support