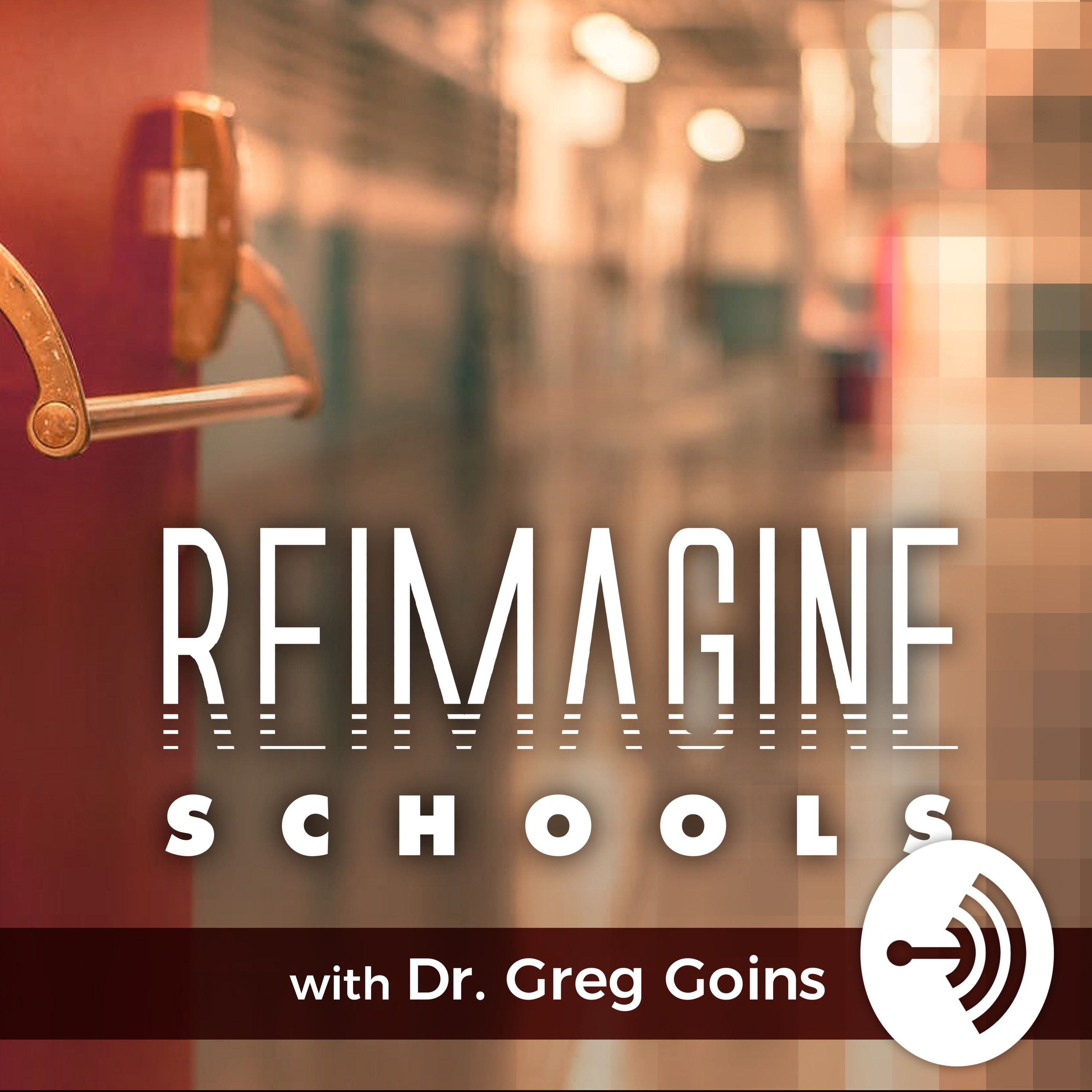 Find Your Joy with Hans Appel
In this episode, author and speaker Hans Appel shares insights from his new book, Award Winning Culture: Building School-Wide Intentionality and Action Through Character, Excellence and Community, that lays out a school-wide framework to reshape your school culture. Now in his 19th year as a school counselor in the Richland School District in Washington, Appel points to kindness and empathy as the keys to creating more positive whole-child experiences within our schools. Appel also talks about how podcasting has been a game-changer, providing student voice at Enterprise Middle School, with a student-led podcast that is hosted by Wildcat Nation. Twitter: @HansNAppel. Websites: www.awardwinningculture.com.
About Dr. Greg Goins
As the Founder/Host of the Reimagine Schools Podcast, Dr. Greg Goins has emerged as one of the nation's leading voices on visionary leadership and the path to transforming our schools. He currently serves as the Director of the Educational Leadership Program at Georgetown College (KY) and previously spent 15 years as a school district superintendent in Illinois. Dr. Goins is a passionate keynote speaker and is available to speak at your next education conference or school PD day. To book Dr. Goins, please send inquiries to [email protected] Twitter: @DrGregGoins. Website: reimagineschools.net.
Become A Supporter: You can now help keep the conversation going by supporting the Reimagine Schools Podcast with a small monthly donation to help sustain future episodes. Thanks for your support! anchor.fm/greg-goins/support
--- Support this podcast: https://anchor.fm/greg-goins/support