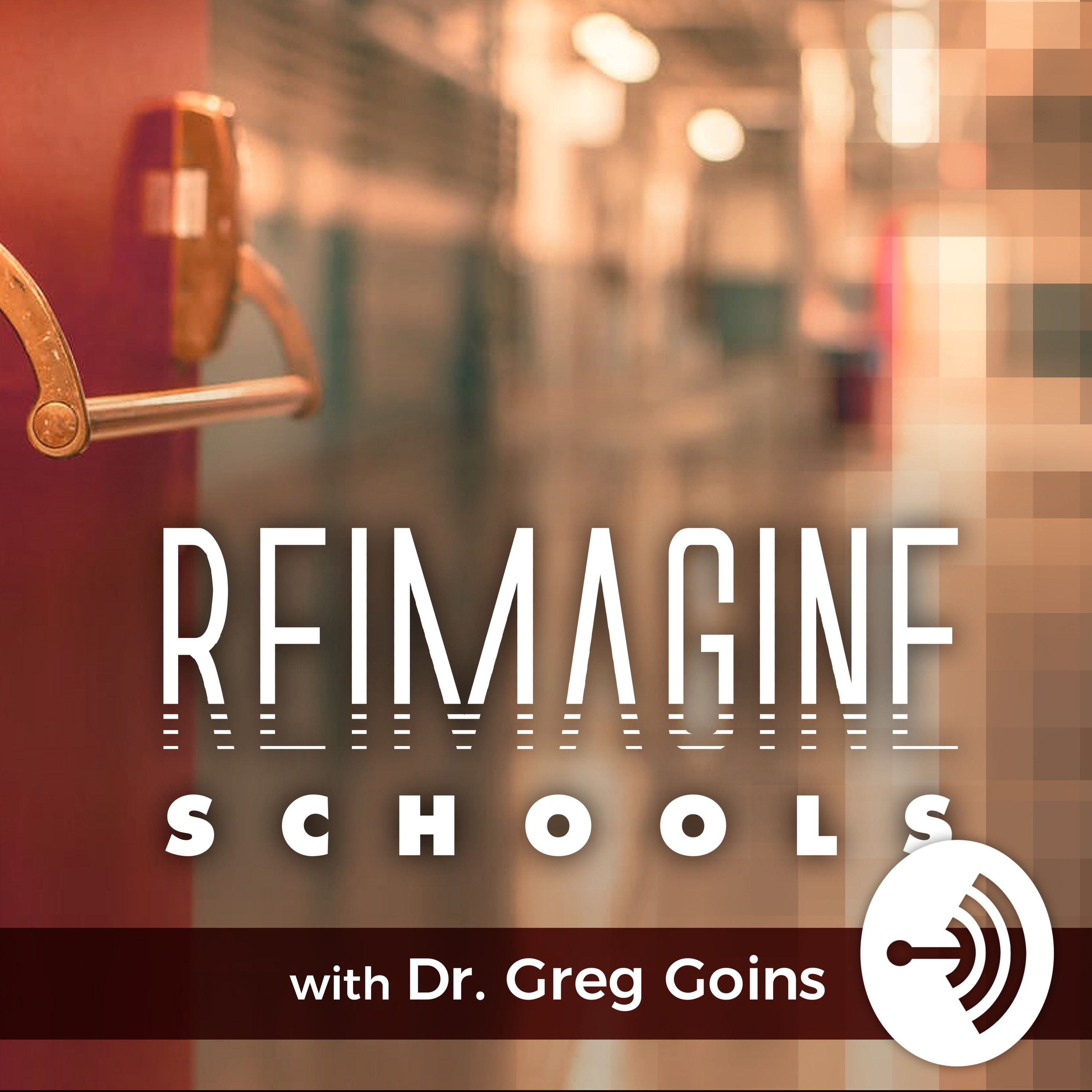 Deeper Learning with Dr. Sarah Fine
In this episode, educator and ethnographer Dr. Sarah Fine shares insights from her book, In Search of Deeper Learning: The Quest To Remake The American High School with co-author Dr. Jal Mehta, a project that included visiting 30 different schools over almost a decade of research. The book ultimately provides a blueprint as to how the Deeper Learning principles of identity, mastery and creativity can provide rich and powerful learning opportunities for high school students, with the most robust learning discovered within the peripheral spaces of electives, clubs and extra-curricular activities over the traditional classroom setting. Twitter: @sarahmfine. Website: www.sarahfine.net.
Sign Up Here for the Reimagine Schools Newsletter.
About Dr. Greg Goins
As the Founder/Host of the Reimagine Schools Podcast, Dr. Greg Goins has emerged as one of the nation's leading voices on visionary leadership and the path to transforming our schools. He currently serves as the Director of the Educational Leadership Program at Georgetown College (KY) and previously spent 15 years as a school district superintendent in Illinois. Dr. Goins is a passionate keynote speaker and is available to speak at your next education conference or school PD day. To book Dr. Goins, please send inquiries to [email protected] Twitter: @DrGregGoins. Website: reimagineschools.net.
Become A Supporter: You can now help keep the conversation going by supporting the Reimagine Schools Podcast with a small monthly donation to help sustain future episodes. Thanks for your support! anchor.fm/greg-goins/support
--- Support this podcast: https://anchor.fm/greg-goins/support